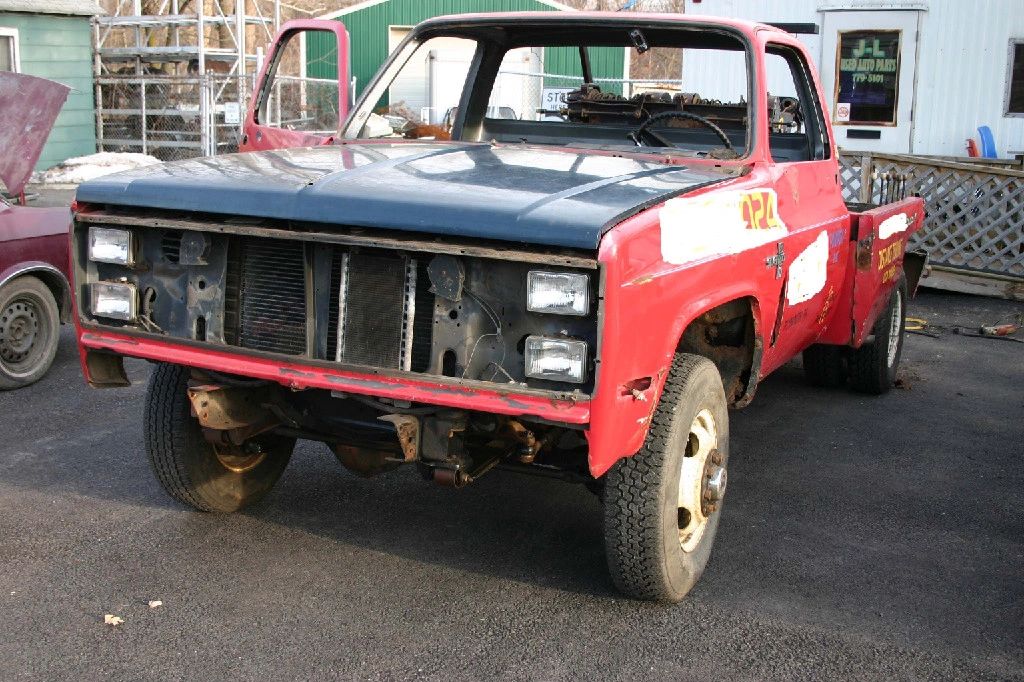 The frame sanded/sandblasted. The frame areas were then primer,primer sealed then the entire frame painted black. The both front fenders along with the both inner wheel wells were replaced with CAPA certified replacement parts.The cab,driver and passenger side, floor pans,full rocker panels,inner rocker panels,full cab corners and front cab supports were replaced.All seams inside and underneath were seam sealed with urethane prior to paint.Lower inner fender well rubbers,located on the bottoms of each inner well, were reinstalled to both sides as well as both front plastic cab mount covers that cover and protect the both front cab mounts were also reinstalled.
The rear end was drained then inspected and new seals and fluid installed. The rear end was also equipped with four new u bolts and Timbern suspension enhancement.
The old wrecker body sides were removed and new one piece sides were fabricated then installed to the wrecker body. Angel iron was used to design a box insert to hold the two new drop in aluminium store boxes at our designated hight and also as an additional point to securely weld our new wrecker body sides. Plexiglass panels were then installed underneath each control lever area to eliminate any road debris from splashing up and through the control lever holes. The body was then fitted with 1/2" aluminium plates.
The stinger was removed and new wear pads installed in the tube. The crossbar on the stinger was replaced with a factory new crossbar along with factory new bushing kit and pin.
The wrecker was then wired for video front and rear. New generation 3 LED strobes were also installed front and rear of the wrecker.